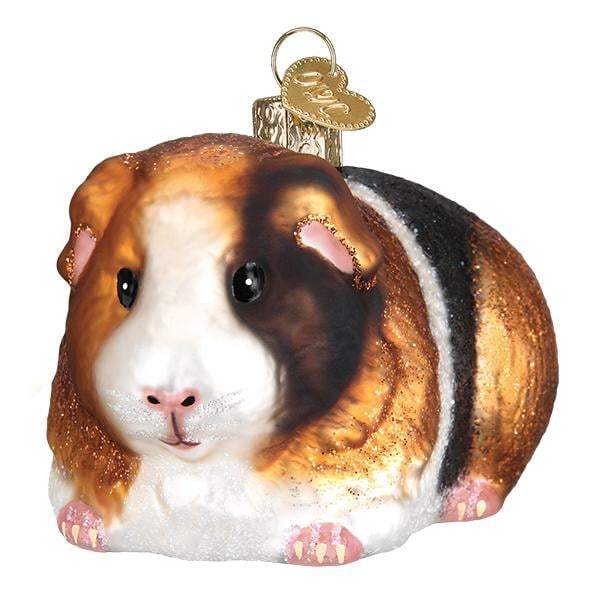 Guinea Pig 12542 Old World Christmas Ornament
Guinea Pig Ornament
12542 Old World Christmas
Introduced 2019
Size: Approx. 2.25 X 2.5 X 3.5"
Includes Free Gift Box (may be plain box)
Made of mouth blown, hand painted glass
A Guinea Pig is neither from Guinea nor a pig. The pig part of their name is found in German and Russian translations. Years ago, as people set sail for the New World, they gathered provisions including little sea pigs. Today, Guinea Pigs are kept as pets.