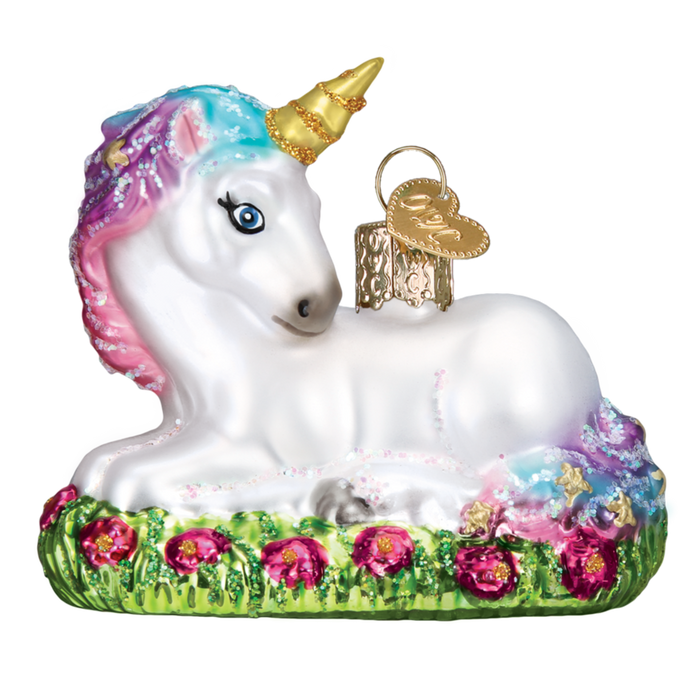 Baby Unicorn 12534 Old World Christmas Ornament
Baby Unicorn Ornament
12534 Old World Christmas
Introduced 2018
Size: Approx. 3"
Includes Free Gift Box (may be plain box)
Made of mouth blown, hand painted glass. 
Hang Tag: Unicorns are found in storybooks and tall tales from around the world, leading one to wonder if they really do exist. Living deep in the forest and among fields of wild flowers, unicorns are highly sought after for their healing and magical powers, even as yearlings.