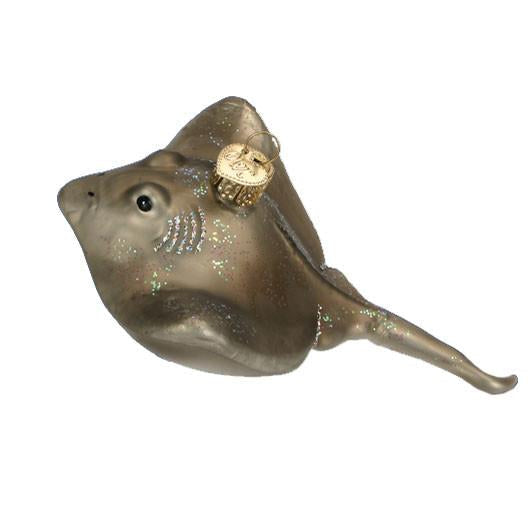 Stingray 12397 Old World Christmas Ornament
Stingray Christmas Ornament 12397
Old World Christmas
Size: 5"
Free gift box (may be plain box)

Hang Tag: Stingrays are related to sharks and are common in temperate seas around the world. Their unique flat body allows them to conceal themselves in the sand. They swim by flapping their sides like wings. Stingrays are usually shy and docile, but will "sting" when stepped on in shallow water.
Each figural glass ornament produced for The Merck Family's Old World Christmas is hand crafted in age-old tradition using the same techniques that originated in the 1800's. Molten glass is mouth-blown into finely carved molds available only to the Merck Family's Old World Christmas, before a hot solution of liquid silver is poured inside. The ornaments are then hand-painted and glittered in a series of labor-intensive steps to achieve the beautiful creations.