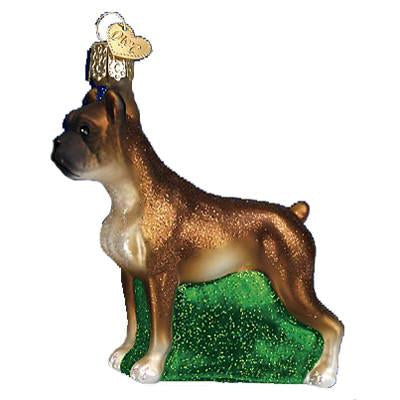 Boxer Dog 12304 Old World Christmas Ornament
Boxer Christmas Ornament
12304 Old World Christmas
Introduced 2011
Includes Free Gift Box (may be plain box)
Made of mouth blown, hand painted glass. Measures approximately 3 3/4" x 4 1/4"
This dog is named a "Boxer" since it likes to use its front paws for just about everything. It is energetic, happy, intelligent and playful which makes it a great family pet. This breed is known for its courage and protectiveness, so it is a good guard dog too.
According to Wikipedia: Boxers are a bright, energetic and playful breed and tend to be very good with children. They are active and incredibly strong dogs and require adequate exercise to prevent boredom-associated behaviors such as chewing, digging, or licking.