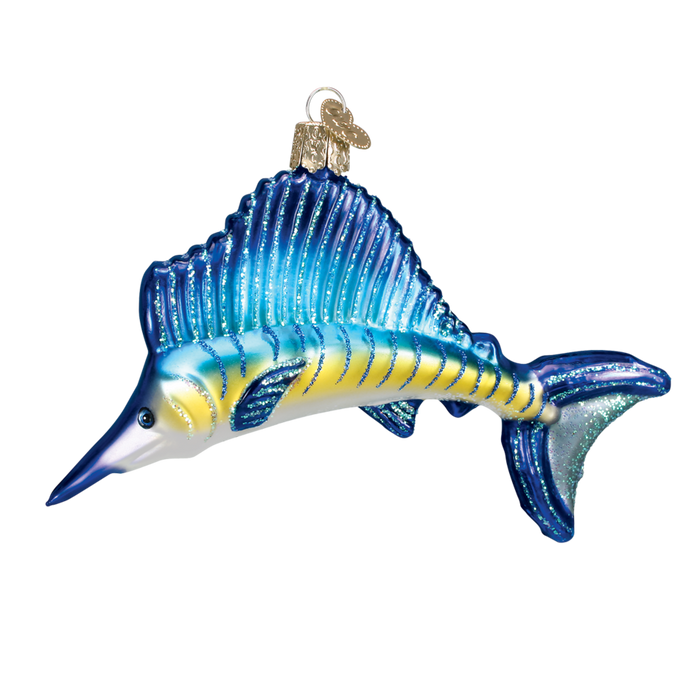 Sailfish 12226 Old World Christmas Ornament
Sailfish Christmas Ornament
12226 Old World Christmas
This ornament measures approximately 5"
Material: Mouth blown, hand painted glass.
Hang Tag: Gone Fishing are an angler s favorite words. The beautiful Sailfish is the fastest fish in the ocean and a popular sport fish. But fishing isn t just the thrill of a tight line with a strong fish on. It teaches patience, respect for the environment, and appreciation of the value of life.
Free Gift Box Included! (may be a plain box)