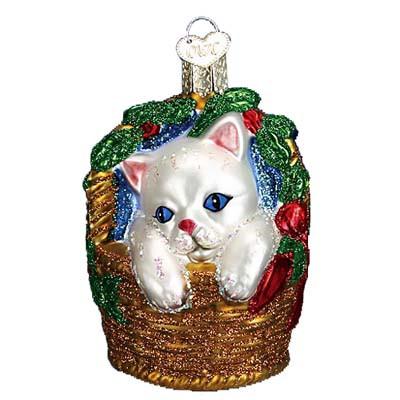 Kitten in Basket Ornament 12217 Old World Christmas
SKU
12217-kitten-in-basket
Kitten in Basket Christmas Ornament
12217 Old World Christmas
This ornament is retired.
Free gift box (may be a plain box)
White cat in a basket. Ornament measures approximately 3 1/4" and is made of mouth blown, hand painted glass.
As good companions, cats are affectionate and intelligent, and also often independent. But as kittens they are frisky, friendly, and adorable. This hand-painted and glittered glass kitten has found his way into a Christmas basket, and will stay forever young as a keepsake for your tree.