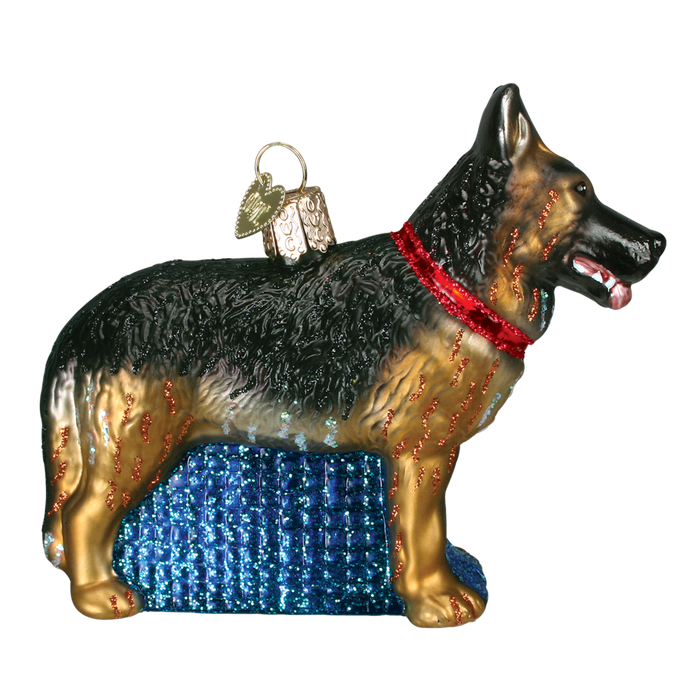 German Shepherd 12212 Old World Christmas Ornament
SKU
12212-german-shepherd
German Shepherd Christmas Ornament
12212
4 1/2" x 3 1/2"
Free Gift Box Included. (may be a plain box)
Beautiful black and brownish-gold German Shepherd dog Christmas ornament. Great keepsake for that favorite pet.
Mouth-blown, hand-painted, glass Christmas ornament from Old World Christmas.
Dogs selflessly give humans their unconditional love and loyalty. Throughout history, dogs have been faithful friends and workmates, even giving their lives to protect or rescue their owners. No wonder dogs are considered "man''s best friend.