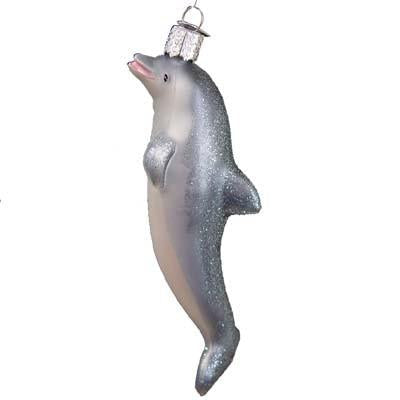 Playful Dolphin 12187 Old World Christmas Ornament
Playful Dolphin Christmas Ornament 
12187 Old World Christmas
Free gift box (may be a plain box)
This delightful little creature is 5 1/2" and beautifully colored and detailed with sparkling glitter.
Dolphins are nature's ambassadors. Dolphins seem to reverse the law of the wild, seeking humans, rather than fleeing from them. Those who encounter the playful dolphin often describe feelings of love and friendship that seem to emanate from this marine mammal.
Each collectible ornament from Old World Christmas is mouth-blown and hand-painted by master craftsmen. Each unique ornament comes with the trademark metal heart-shaped tag of Old World Christmas.