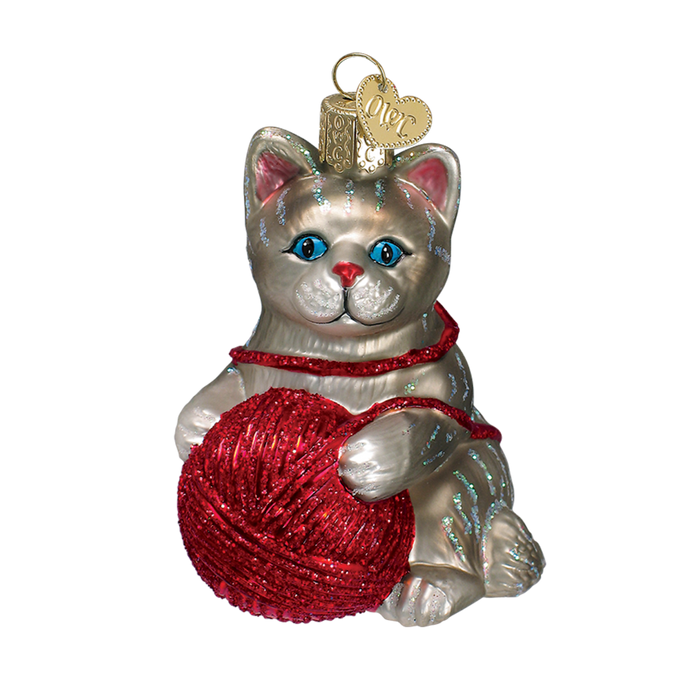 Playful Kitten 12170 Old World Christmas Ornament Assorted
SKU
12170-playful-kitten-grayish-tan
Playful Kitten Christmas Ornament - Assorted
Priced individually choose color
12170 Old World Christmas
Free gift box (may be a plain box)

Made of mouth-blown, hand-painted glass. Cat ornament measures approximately 3 1/2"
Adorable kittens playing with a ball of red yard. Choose color: white or tan.

As food companions, cats are affectionate and intelligent, and also often independent. But as kittens they are frisky, friendly, and adorable. this hand-painted and glittered glass kitten has found a ball of yarn to play with, and will stay forever young as a keepsake for your tree.