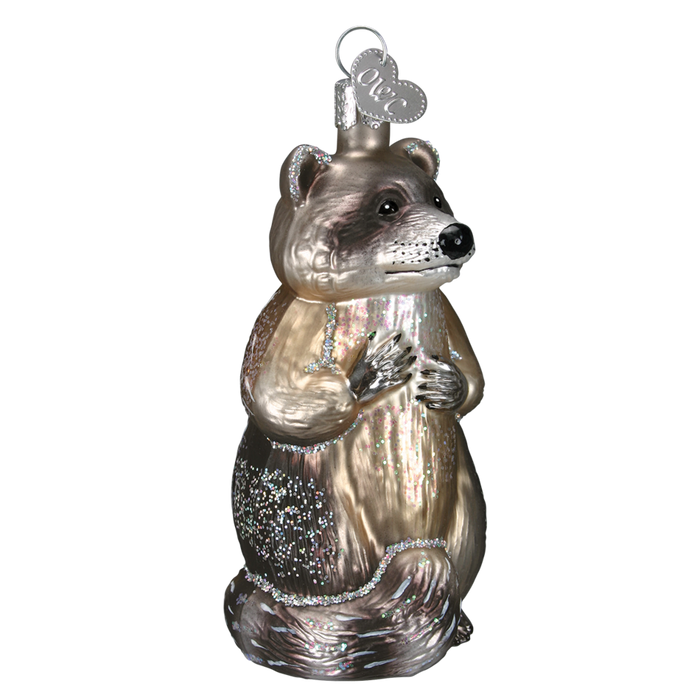 Raccoon 12146 Old World Christmas Ornament
Raccoon Christmas Ornament
12146
Size: 3 3/4"
Includes Free Gift Box (may be a plain box)
Mouth-blown, hand-painted, glass Christmas ornament from Old World Christmas.
Adorable little raccoon sitting up on his hind legs. Great keepsake ornament for kids.
Raccoons are recognizable by their masked faces and bushy tails. Intelligent and mild mannered, they are good climbers and swimmers, and will fight bravely if cornered. With their nimble hands, raccoons can easily open doors and containers which gets them into mischief!