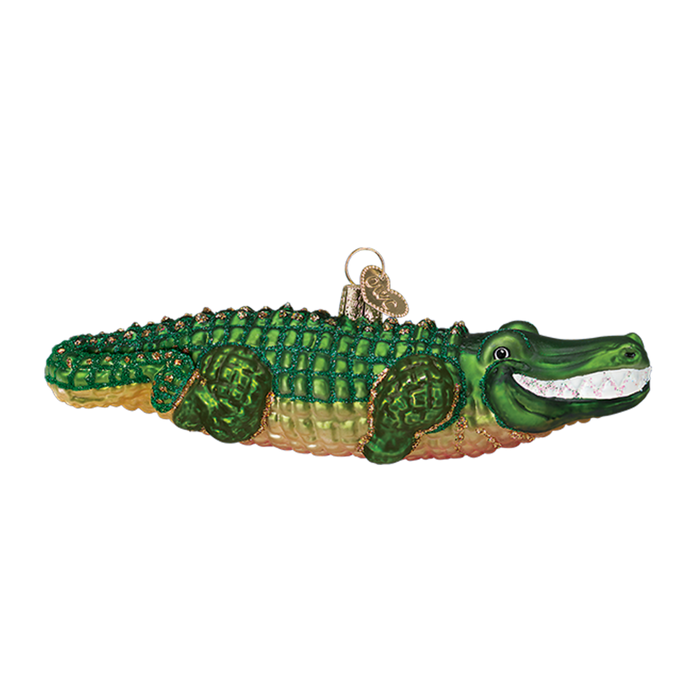 Alligator 12126 Old World Christmas Ornament
Alligator Christmas Ornament
12126
Size: 5"
Free gift box. (May be plain box)

Mouth-blown, hand-painted, glass Christmas ornament from Old World Christmas.
Alligators are living fossils that can be traced back 65 million years. Members of the crocodile family, their name comes from the Spanish word for lizard "el largato." Over a million alligators live in the southern United States. They are considered to be very clever and are fast learners.