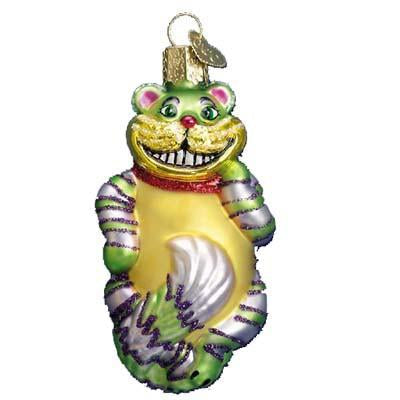 Cheshire Cat Old World Christmas Ornament 12052
Cheshire Cat Christmas Ornament
12052
Old World Christmas
3 1/2"
Free gift box (may be plain box)

The Cheshire Cat: In the well-known children's story, Alice's Adventures in Wonderland, the grinning Cheshire Cat teases Alice with his riddles, provoking her curiosity. He magically appears and disappears into thin air as one of the curious characters who inhabit Alice''s fanciful dream world.
This traditional and beautiful glass ornament was carefully mouth-blown into a finely crafted mold. Then a hot solution of liquid silver was poured inside. Finally, it was delicately hand-painted and glittered for you to enjoy and cherish as a holiday heirloom!