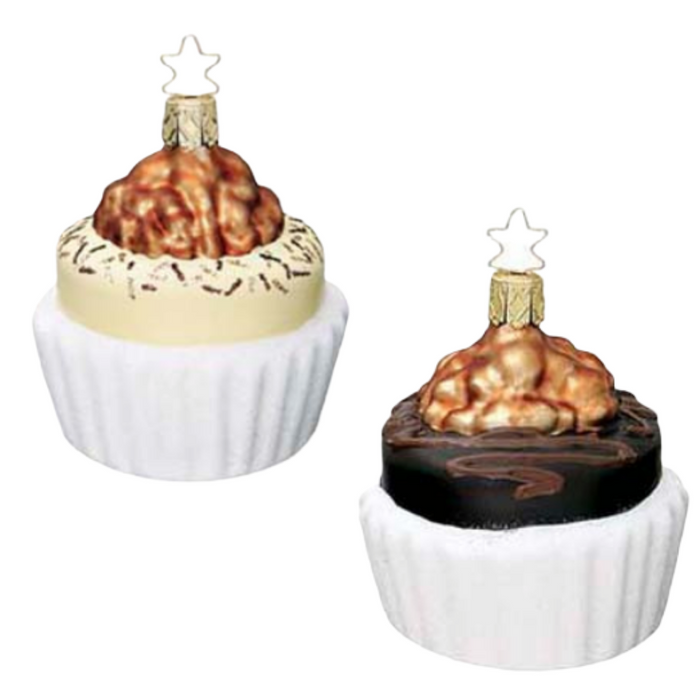 No Calories Chocolate Dessert Christmas Ornament Inge-Glas of Germany 1-246-08
SKU
1-246-08-no-calories-asst-chocolate
No Calories Chocolate Treat - Assorted

Priced individually
1-246-08  3 1/4"
No Calories Assorted Chocolate Treat Christmas ornaments from the 2008 Cafe' Espresso Collection of Inge-Glas® of Germany.
Mouth blown, hand painted collectible glass ornaments. Dark chocolate sweet in white cup with milk chocolate swirls and topped with a walnut, chocolate mousse with walnut on top and white chocolate with dark chocolate sprinkles and topped with a walnut half.
Three assorted styles, mousse, dark chocolate or white chocolate. Ornament available will be shipped. Three styles but only two have images.
Free plain white gift box.