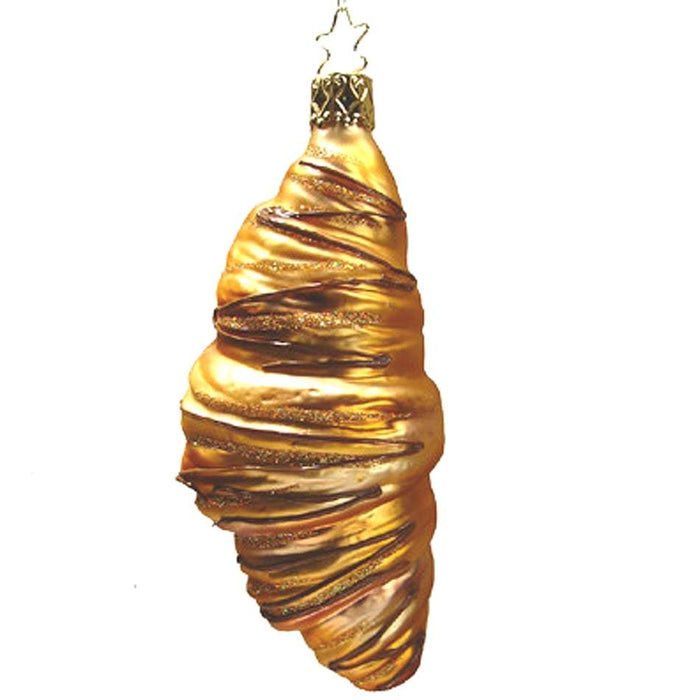 Chocolate Dizzle Pastry Christmas Ornament Inge-Glas of Germany 1-243-08
SKU
1-243-08-chocolate-dizzle
Chocolate Dizzle Christmas Ornament
Christmas ornament from Inge-Glas of Germany.
#1-243-08. Measures approximately 4 3/4" to top of Star Crown.
This ornament is retired.
Golden brown croissant styled pastry ornament drizzled in dark chocolate.
Free plain gift box

Handcrafted in Germany. Ornament is mouth blown and hand painted in the Inge-Glas® workshop in Neustadt, Germany; a business owned and operated by the Mueller-Blech family for 14 generations, since 1596.