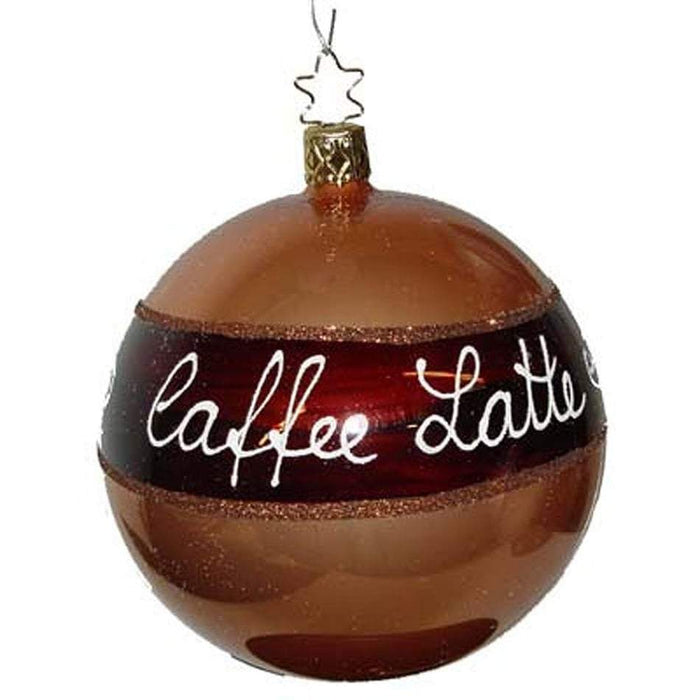 Primo Caffe Venti Assorted Christmas Balls Set of 6 Inge-Glas of Germany 1-211-08
SKU
1-211-08-primo-set-of-6
Primo Caffe Venti Christmas Ball Ornament
1-211-08 Inge-Glas of Germany
Set of 6 Assorted Ball Ornament
 Cafe' Espresso Collection of Inge-Glas of Germany
Large four inch mocha colored glass Christmas balls with a band of darker brown and words written in white glitter: Caffe Latte - Cappuccino - Latte Macciato - Espresso
Set includes 6 balls from the assorted four styles. No two sets are the same.
The Cafe' Espresso Collection is a very beautiful and unique collection of balls of all sizes, cups of espresso and more!
Handcrafted in Germany. Ornament is mouth blown and hand painted in the Inge-Glas® workshop in Neustadt, Germany; a business owned and operated by the Mueller-Blech family for 14 generations.