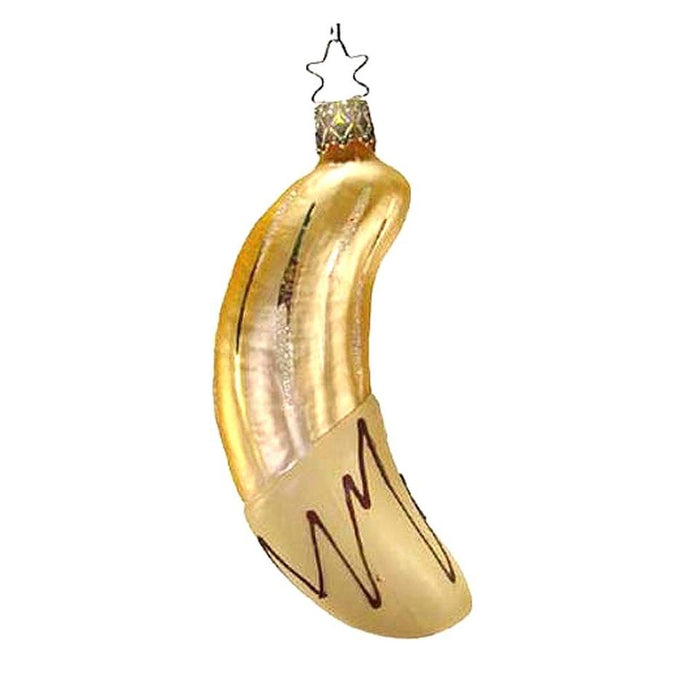 Creamy White Chocolate Dipped Banana Inge-Glas Christmas Ornament 1-106-08
SKU
1-106-08-creamy-white
Creamy White Chocolate Dipped Banana
1-106-08  4 1/2"
Chocolate Dipped Banana Christmas Ornament from Inge-Glas of Germany.
Free plain gift box
This ornament is retired.
Delicious golden ripe whole banana dipped in creamy white (vanilla, not pure white) chocolate and drizzled in milk chocolate.
Great keepsake for your chocolate lover. From the "Choco Fruits" collection, introduced 2008.
Handcrafted in Germany. Ornament is mouth blown and hand painted in the Inge-Glas® workshop in Neustadt, Germany; a business owned and operated by the Mueller-Blech family for 14 generations, since 1596.