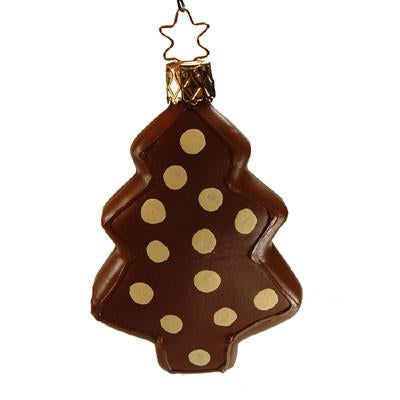 Choco Dots Chocolate Christmas Tree Ornament Inge-Glas of Germany 1-104-09
Choco Dots Chocolate Christmas Tree Ornament
1-104-09 - Inge-Glas of Germany *Introduced 2009*
Free plain gift box.

This Choco Dots chocolate dipped Christmas tree ornament is from the "Chocolate Chillout" collection of Inge-Glas. Ornament measures approximately 4 1/2". Cookie cutter style ornament looks like its been dipped in chocolate! Dots are a creamy vanilla color.
Inge-Glas ornaments are mouth blown and hand painted in workshops in Germany, following the centuries old tradition. Inge-Glas ornaments are superior German quality and true Heirloom treasures.