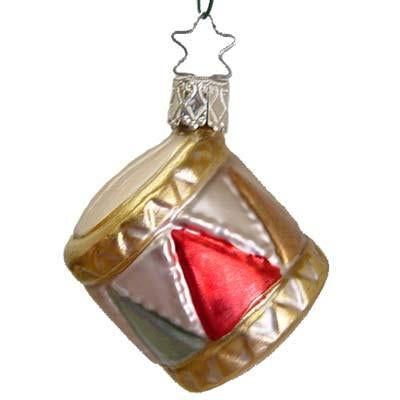 Toy Drum Antique Look Christmas Ornament Inge-Glas of Germany 1-078-10
Toy Drum Antique Look Christmas Ornament
1-078-10 Inge-Glas of Germany Heirloom Memories Collection
Small Toy Drum ornament made of European mouth blown hand painted glass. Measures approximately 1 1/2" in width" and 2" to top of star crown.
Free gift box (plain) included.
As time goes by and another year comes to an end, we fondly remember Christmas festivities and memories of the past. Decorating the Christmas tree, every ornament in the keepsake box has meaning, a memory; the rocking horse, the old drum, the mini car....you feel a gentle wave of emotion and nostalgia ...reminders of happy moments and unforgettable times.