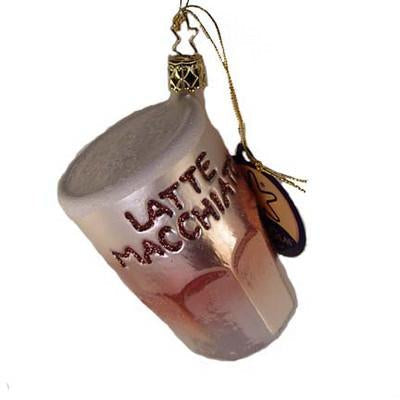 Latte Macchiato Christmas Ornament Inge-Glas of Germany 1-073-08
SKU
1-073-08-latte-macchiato
Latte Macchiato Christmas Ornament
1-073-08
Christmas ornament from Inge-Glas of Germany.
Large mug with "latte macchiato" written on the side.  
From the "Cafe'' Espresso" collection of Inge-Glas.
Measures 4"
Free plain gift box
Handcrafted in Germany. Ornament is mouth blown and hand painted in the Inge-Glas® workshop in Neustadt, Germany; a business owned and operated by the Mueller-Blech family for 14 generations, since 1596.