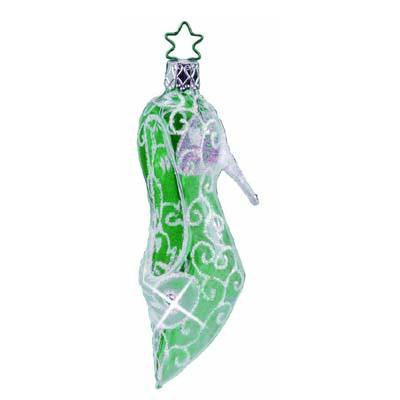 Cinderella's Slipper Christmas Ornament Inge-Glas of Germany 1-023-12
SKU
1-023-12-Cinderella's-Slipper
Cinderella's Slipper Christmas Ornament 1-023-12
Inge-Glas® of Germany
Measures approximately 4 1/4"
Note: This ornament is clear, it just shows a green background in the photo. More images coming soon.
Heirloom ornaments from Inge-Glas are made of genuine German glass, located in northern Bavaria, by Coburg, Neustadt, Germany is the home of Inge-Glas where the tradition of quality glassblowing dates back to 1596.
New ornaments are designed each year with inspiration from 6,000 antique family moulds, dating back to the 1850''s.
Only skilled artisans create Inge-Glas ornaments. Each piece is masterfully designed, mouth-blown and handpainted with care creating limited quantities of heirloom ornaments to treasure for generations.
Free plain gift box.