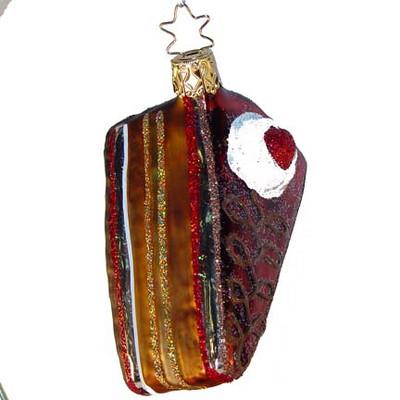 Chocolate Dessert Ornament Inge-Glas 1-023-08
SKU
1-023-08-schokolade-dream
Schokolade Dream Christmas Ornament
1-023-08 Inge-Glas of Germany
3 3/4"
Free plain gift box.
Chocolate dessert cake Christmas ornament introduced 2008 from the "Good Life" collection of Inge-Glas® of Germany. Delicious slice of chocolate cake with multiple layers and topped with chocolate swirls, whipped cream and a cherry.
Handcrafted in Germany. Ornament is mouth blown and hand painted in the Inge-Glas® workshop in Neustadt, Germany; a business owned and operated by the Mueller-Blech family for 14 generations, since 1596.