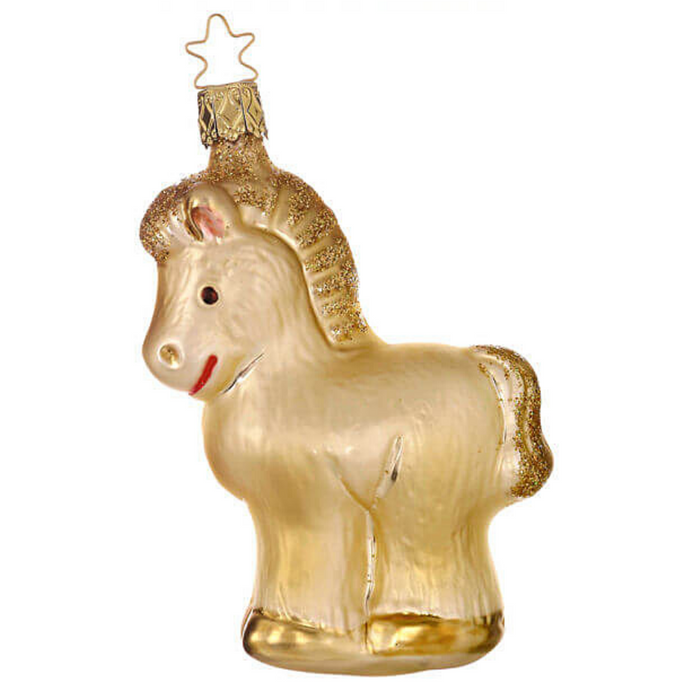 First Pony Christmas Ornament Inge-Glas of Germany 1-008-06
First Pony
1-008-06
4 1/2"
Christmas ornament from Inge-Glas of Germany.
Free gift box (Plain)
Great baby ornament from the "Oh Baby!" collection of Inge-Glas. Makes a nice baby''s first Christmas ornament, shower gifts and table favors.
Handcrafted in Germany. Ornament is mouth blown and hand painted in the Inge-Glas® workshop in Neustadt, Germany; a business owned and operated by the Mueller-Blech family for 14 generations, since 1596.
Ornament is retired - only a few left!