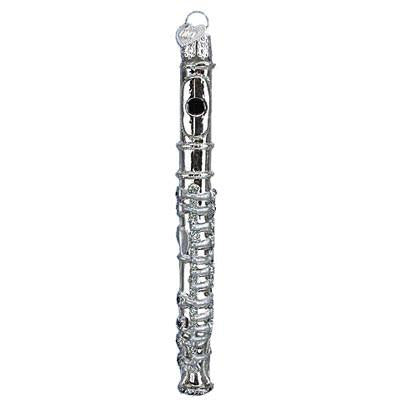 Flute 38036 Old World Christmas Ornament
Flute Christmas Ornament
38036
Measures approximately 5 3/4"
Old World Christmas
Free gift box included. (may be plain box)
This traditional and beautiful glass ornament was carefully mouth-blown into a finely crafted mold. Then a hot solution of liquid silver was poured inside. Finally, it was delicately hand-painted and glittered for you to enjoy and cherish as a holiday heirloom!
Flutes appeared in every culture and exist in many forms today as folk instruments.  In Western culture, the flute has evolved into the metal, keyed instrument we know today.  The concert flute is a precision woodwind that uses a system of keys to produce beautiful tones.