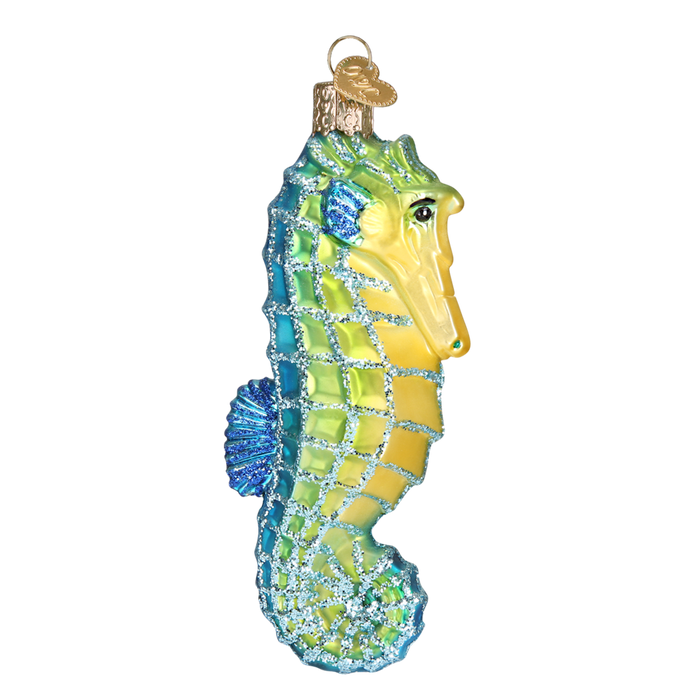 Sea Horse 12039 Old World Christmas Ornament Assorted
SKU
12039-sea-horse-blue-green
Sea Horse Christmas Ornament Assorted
Priced individually, choose color
12039
4 1/4"
Whimsical Sea Horse creature Christmas ornament in shades of blue/green and red/gold.
*Free gift box, may be plain white.

Mouth blown, hand painted, glass Christmas ornament from Old World Christmas.
In Ancient Greece and Rome, sea horses were believed to pull the chariots of the sea gods. With this association, they symbolized the power of the water. Superstition held that they also protected against fever. Today, sea horses remain good luck symbols for fishermen.