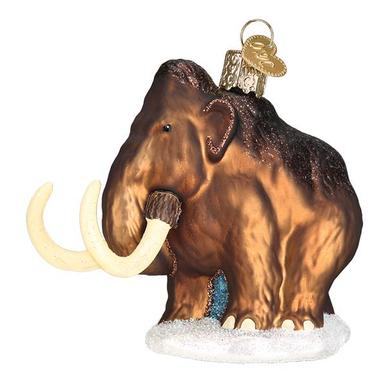 Woolly Mammoth 12563 Old World Christmas Ornament
Woolly Mammoth Christmas Ornament
12563 Old World Christmas
Introduced 2019
Size: Approx. 1.75 X 3.5 X 3.75"
Includes Free Gift Box (may be plain box)
Made of mouth blown, hand painted glass
The most known mammoth, woolly wandered the earth during the ice age. During Christmastime, the cold days can feel as if the ice age has returned. Keep an eye out on those bitter cold days for a woolly mammoth to return!