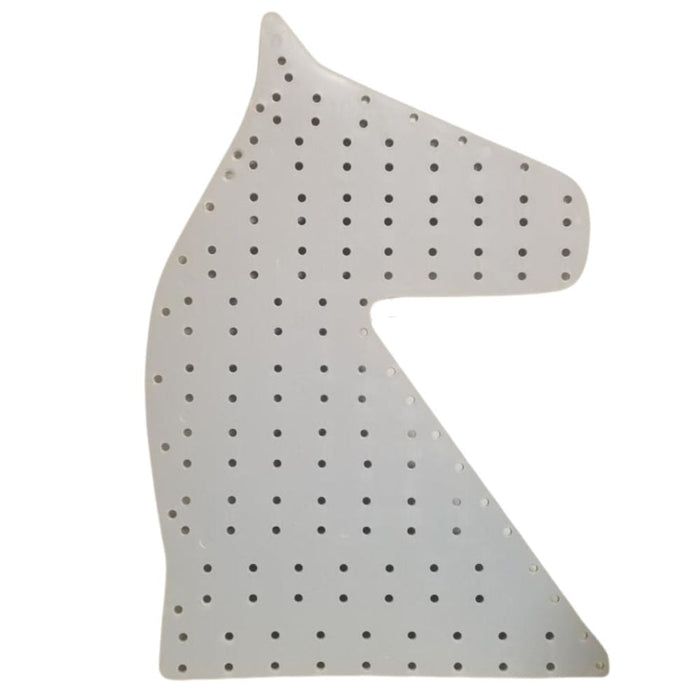 Horse Head Wreath Form (UITC)
Size: 22" x 16"
Material: Plastic
This board can be used as a base to create horses, unicorns, dragons, reindeer and dinosaurs. A finished wreath measures approximately 24" x 18"  when mesh and/or other products have been applied.
Form has holes and you use zip ties to secure mesh, flex tubing, ribbons etc.