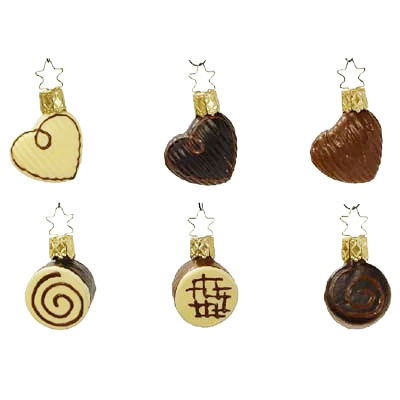 Chocolate to Die For Candy Christmas Ornament Inge-Glas 68085
SKU
68085-chocolate-asst-no-choice
Chocolate to Die For Christmas Ornament
Chocolate Chillout Collection of Inge-Glas 68085
Assorted ornaments, priced individually. Ornament available will be shipped.
Heart shaped or round candy style ornaments in creamy chocolate, milk and dark chocolate.
Ornaments made of European mouth blown glass and hand painted. Measures approximately 2" to top of crown.
Candy piece measures approximately 1" x 1" x 3/4". Hearts measure about 1 1/4"
Free plain gift box