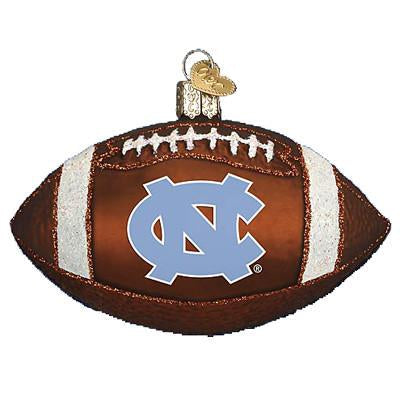 University of North Carolina Football 64500 Old World Christmas Ornament
SKU
64500-north-carolina-football
University of North Carolina Football Christmas Ornament
64500 Old World Christmas
Introduced 2011
Made of mouth-blown, hand-painted glass. Measures approximately 4  1/2 x 2 1/4"
Prepackaged box
This ornament is retired.
The University of North Carolina at Chapel Hill (also known as UNC, UNC-Chapel Hill, Chapel Hill, North Carolina, or simply Carolina) is a public research university located in Chapel Hill, North Carolina, United States. First enrolling students in 1795, UNC is one of multiple schools to claim the title of oldest public university in the United States and is one of the original eight schools known as a Public Ivy.
The university's teams are nicknamed the "Tar Heels," in reference to the state's eighteenth century prominence as a tar and pitch producer.