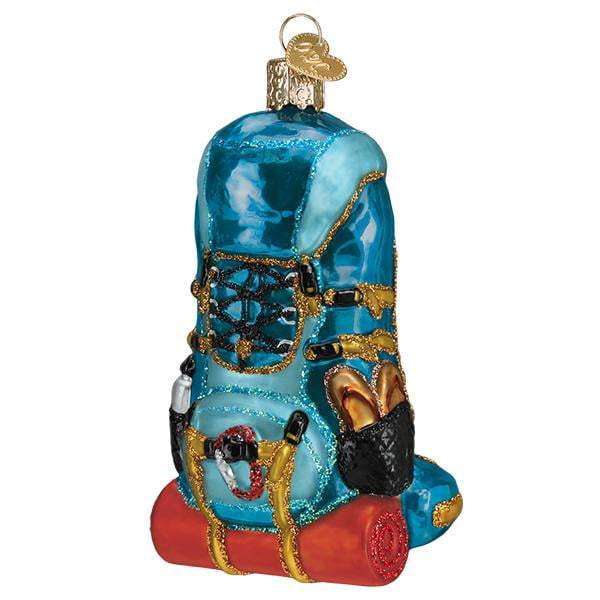 Hiking Backpack 44143 Old World Christmas Ornament
SKU
44143-Hiking-Backpack
Hiking Backpack Christmas Ornament
44143 Old World Christmas
Introduced 2019
Size: Approx. 1.75 X 2.5 X 4 "
Includes Free Gift Box (may be plain box)
Made of mouth-blown, hand-painted glass. 
Hiking is a popular outdoor activity enjoyed around the world. It is a fun, healthy way to explore and enjoy the scenery while experiencing nature. This glass Hiker's Backpack ornament makes a great gift for any hiking enthusiast or outdoorsman.