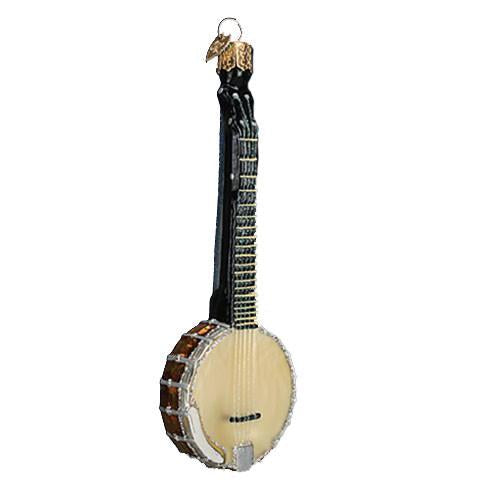 Banjo 38038 Old World Christmas Ornament
Banjo Christmas Ornament
38038 Old World Christmas
Size: 5.5"
Free Gift Box Included. (may be plain box)
Hang Tag: The Banjo probably evolved from African string instruments, which lead to the development of the modern banjo in the late 18th and early 19th centuries. The Banjo has a distinctive sound associated with bluegrass, country, and folk music styles.
Each figural glass ornament produced for Old World Christmas is handcrafted in age-old tradition using the same techniques that originated in the 1800's. Molten glass is mouth-blown into finely carved molds available only to the Merck Family's Old World Christmas, before a hot solution of liquid silver is poured inside. The ornaments are then hand-painted and glittered in a series of labor-intensive steps to achieve the beautiful creations.