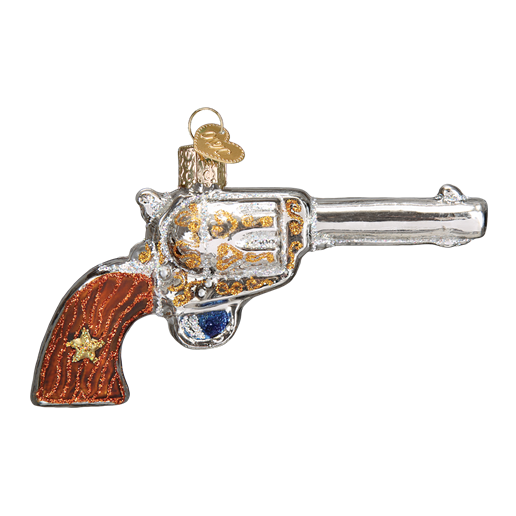 Western Revolver 36196 Old World Christmas Ornament
SKU
36196-western-revolver
Western Revolver Christmas Ornament
36196 Old World Christmas
Introduced 2016
Size: 4.25"
Includes Free Gift Box (may be plain box)
Material: Mouth blown, hand painted glass.
Hang Tag: A revolver is a multi-shot firearm and was originally called a revolving gun. The revolver has evolved since its inception in the 16th century. The revolver has been portrayed in western movies as the weapon of choice for cowboys conquering the Wild West. Guns are highly collectible for their function and design.