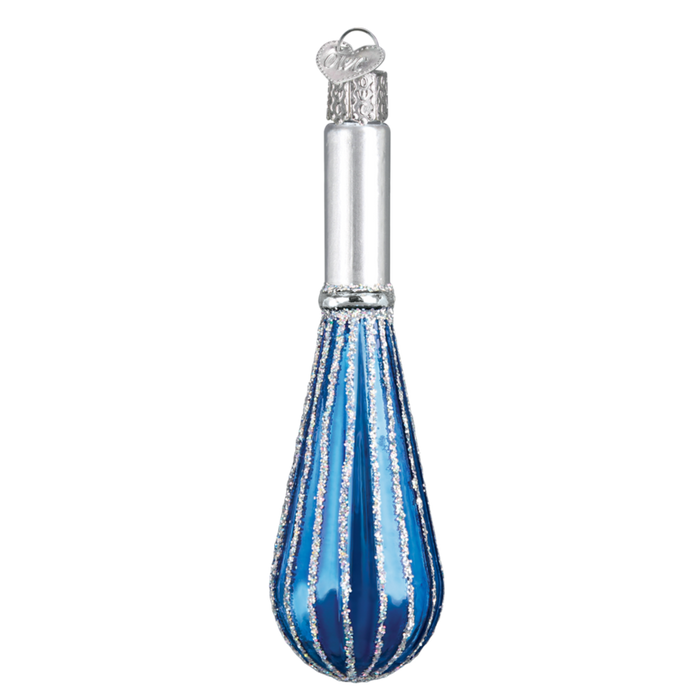 Whisk 32355 Old World Christmas Ornament
Whisk Christmas Ornament
(kitchen utensil)
32355 Old World Christmas
This ornament is retired.
Introduced 2018
Includes Free Gift Box (may be plain box)
Made of mouth blown, hand painted glass.  Ornament measures approximately 4 1/2"
This culinary tool can be found in most kitchens and is used to blend ingredients, as well as add air to the mixture being whisked. Shakers made theirs out of twig bundles and the Victorians created the first wire whisks. But we can thank Julia Child for introducing this gadget to the modern American home. Bon app tit!