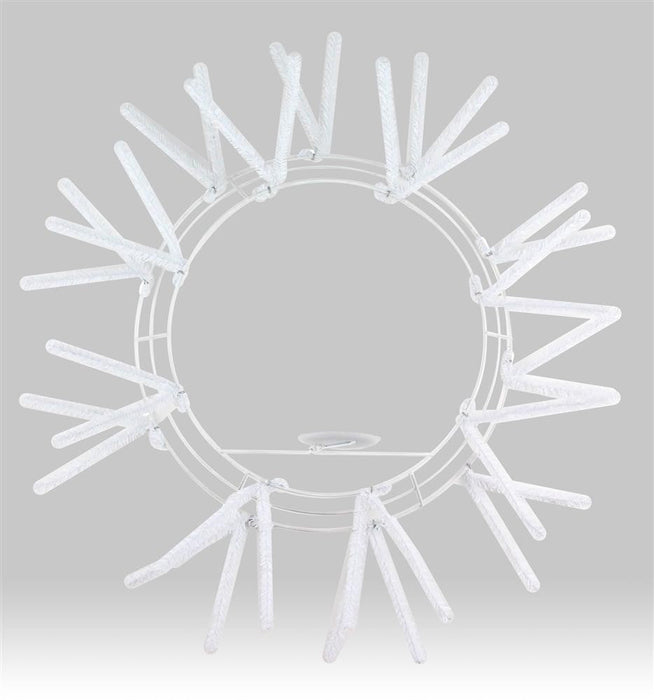 24" White Pencil Wreath with Candle Holder XX782027
SKU
XX782027-white-pencil-wreath-candle-holder
Pencil Work Wreath With Candle Holder
White

Metal and Plastic
Used for creating 24" wreaths.
Round metal frame measures approximately 15" with 18 twists staggered between the two round frames. Use these twists to secure bunches of mesh netting, ribbon or fabrics to create a wreath.
Finished wreath measure approximately 24" or greater depending on the fullness of mesh netting.