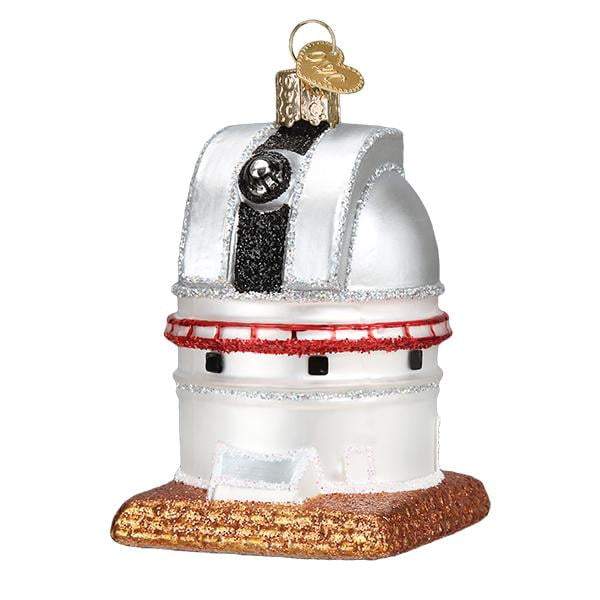 Observatory 20107 Old World Christmas Ornament
Observatory Christmas Ornament
20107 Old World Christmas
Introduced 2019
Size: Approx. 2.5 X 3.25 X 3.2"
Includes Free Gift Box (may be plain box)
Made of mouth-blown, hand-painted glass
Since time began, people have been curious about the heavens. Observatories have allowed people to study the stars and planets of outer space. The final frontier, outer space offers so much unknown that it makes the human mind to really wonder what lies beyond our planet.