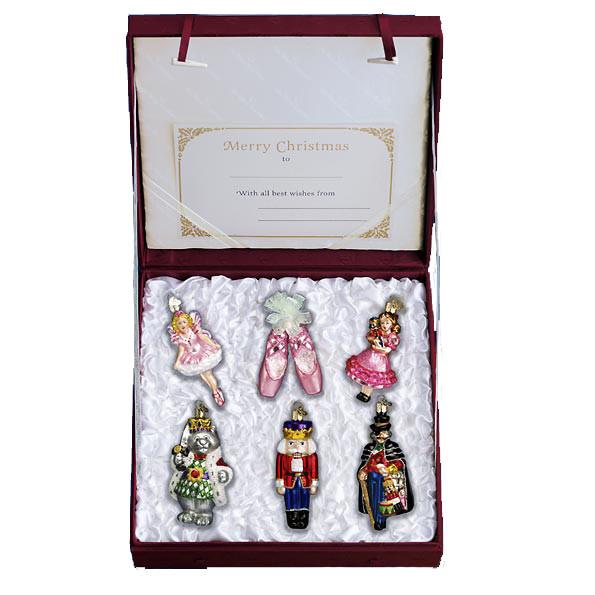 Nutcracker Suite Collection 14013 Old World Christmas Ornaments
SKU
14013-nutcracker-suite
Nutcracker Suite Collection of Christmas Ornaments
14013
Introduced in 2008
Old World Christmas
Burgundy fabric covered keepsake box.
Set includes:
Clara 3 3/4"; Sugar Plum Fairy 4 3/4"; Ballet Shoes 3"; Nutcracker Prince 4 /12"; Mouse 5"; Herr Drosselmayer 5"
Mouth blown, hand painted glass ornaments.
Relive the magic of the Nutcracker Suite every Christmas with our blown glass ornament collection, which includes: Sugar Plum Fairy, Pair of Ballet Slippers, Clara, Mouse King, Nutcracker Prince and Drosselmayer. Each collection is packaged in a keepsake box, which is great for storage. Our Nutcracker Suite Collection makes a memorable gift for all the children in your life.