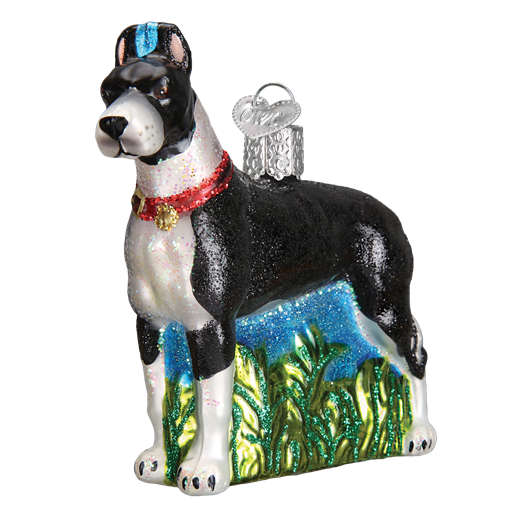 Great Dane 12474 Old World Christmas Ornament
Great Dane Christmas Ornament
12474  Introduced 2016
Old World Christmas
This ornament is retired.
Material: Mouth blown, hand painted glass
Size:  3.5"
Free Gift Box Included (may be plain)

Hang Tag: The regal Great Dane is known for its incredible size, power and elegance. The Great Dane is known as the Apollo of Dogs. This gentle, loving, easygoing dog is generally a great family dog, making it a wonderful choice as man s best friend.