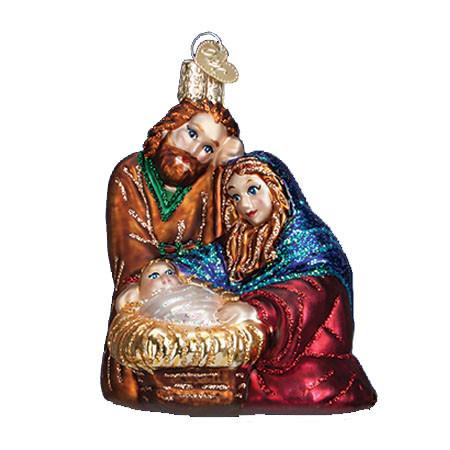 Holy Family 10207 Ornament Old World Christmas
SKU
10207-holy-family-old-world-christmas
Holy Family Christmas Ornament
10207 Old World Christmas
Size: 3.5"
Free gift box (may be plain box)

This traditional and beautiful glass ornament was carefully mouth-blown into a finely crafted mold. Then a hot solution of liquid silver was poured inside. Finally, it was delicately hand-painted and glittered for you to enjoy and cherish as a holiday heirloom!
Hang Tag:
After arriving in Bethlehem and finding no room at the inn, the weary couple, Mary and Joseph, spent the night in a stable. Baby Jesus was born and placed in the hay-filled manger instead of a cradle. The brightly shining star announced the blessed event - the first Christmas.