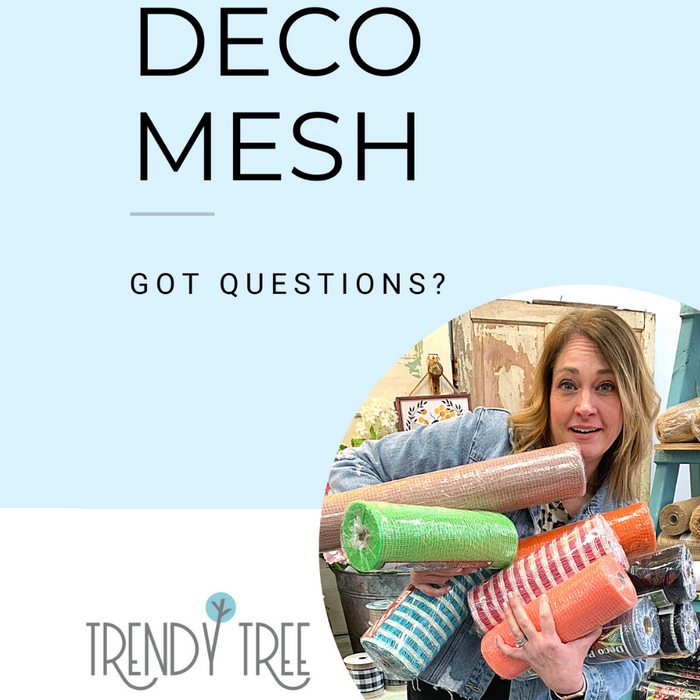 Deco Mesh E-Book Got Questions? We Have Answers!
Deco Mesh E-Book
Got questions? We have answers!
This is a digital download, not a physical product. But you can print it after you download it. Be sure to check your junk mail in case your email with the download link goes there.
Deco Poly Mesh....what is it and what are the differences in mesh products?
This is one of our most frequently asked questions. And we can understand why! There are so many different styles of mesh now as compared to a few years ago. A while back, you mainly had plain, metallic, and a few striped or plaid mesh patterns.
Deco Mesh (poly mesh) manufacturers have exploded with new styles, colors, and the addition of extra natural and synthetic threads. These changes have resulted in confusion for customers who are simply looking for mesh products to make a beautiful and welcoming wreath for their front door.
Our goal with this E-Book is to explain the different types of mesh currently stocked at Trendy Tree and to help guide you through the maze of mesh selection so you can choose the best product for your project.