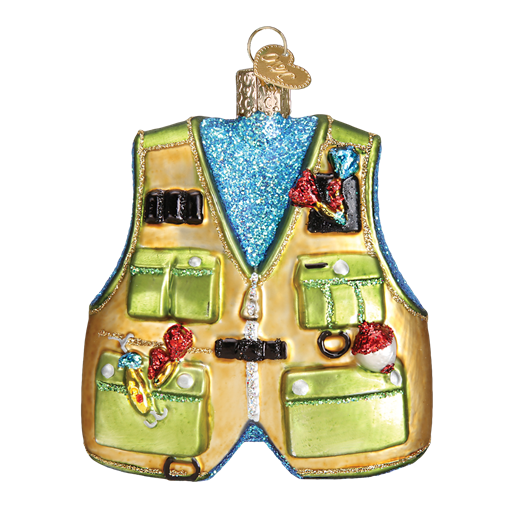 Fishing Vest 44091 Old World Christmas Ornament
Fishing Vest Christmas Ornament
44091 Old World Christmas
Introduced 2016
Size: 3.5"
Material: Mouth-blown, hand-painted glass
Free gift box included. (may be plain box)
Hang Tag: The fishing vest is essential apparel for a fisherman wading in the water. The vest allows the angler to have tools, tackle, and more all within arm s reach. A fisherman s catch-of-the-day tales are notorious for growing in the imagination as time passes. Celebrate the fisherman or woman in your life with the fishing vest ornament.